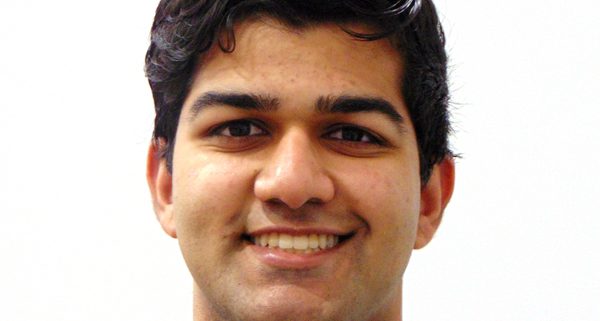 Nathan Mallipeddi, Biology and Political Science, Senior
SRC: Which scholarships have you won?
NM: I was fortunate enough to receive both the 2018 Donald A. Strauss Foundation Scholarship and 2020-2021 Fulbright Research Award to India
SRC: Can you tell us about your Strauss Scholarship Project? How did the scholarship help you?
NM: In California today, most families cannot afford private speech therapy. And, special education classrooms do not provide the specialized resources necessary to fully support children who stutter. Having grown up stuttering, I understand the negative impacts of this condition, and I empathize with the amount of emotional and professional support required to overcome this disability. In response, I started the SoCal Stuttering Service (SCSS). SCSS has 3 goals : 1) sponsor the private speech therapy for individuals from marginalized communities 2) form national support groups for individuals who stutter and 3) host workshops at local middle and high schools to education students with disabilities on the opportunities available to them. The scholarship helped tremendously and served as the catalyst for our growth. We are on track to expand sponsored therapy to 100 participants. Additionally, we have secured $45,000 from service grants and corporate sponsorships and are expanding the program to India and Canada.
SRC: What are your plans for next year, after graduation?
NM: I wanted to further develop my global perspective by pursuing a Fulbright Research Award in India. I will conduct a project assessing the state of speech impairments in the public health system in India, which will provide both a unique perspective and opportunity for personal growth.
SRC: You were also a finalist for other top scholarships! What was that experience like?
NM: Interviewing and being selected as a finalist for the Truman Scholarship, Rhodes Scholarship, and Schwarzman Scholars program was a tremendous honor. The best part of that experience was meeting like-minded young adults who were focused on making an impact on the world. I formed many friendships that I still cherish and I know that we will likely cross paths someday. I think another underrated aspect of these scholarships is the ability to really refine your story. The ability to communicate who you are and why you do what you do will be critical for the rest of your life. These high pressure situations helped me tremendously in that delivery and also aided in solidifying my future goals.
SRC: What advice do you have for students who are considering applying for nationally competitive scholarships?
NM: Even though these scholarships may seem daunting, I can't emphasize enough the importance of putting yourself out there. I too was very intimidated by the entire scholarship process, but I learned so much about myself, my goals, my story, and made spectacular connections with people who I would not have met otherwise. Win or lose, you will become a better person for it. Furthermore, the SRC is amazing in the amount of resources and support that they provide; I am truly grateful for everything that Rebecca Blustein did to help me with my application. She went above and beyond to support me throughout the years and because of individuals like her, I knew I was not alone in this process. Good luck to you!